There was a plan! Entering the Carrera Caledonia Rally in the 2.5PI followed by a 2 week holiday in Scotland. The only issue was that the 2.5PI still wasn't running after converting it back from carbs to PI. Somewhere in April I started working on the car, building a new fusebox, wiring up the fuelpump and arranging the fuelsupply from tank to metering unit. Luckily as the car is an original PI all the original fuellines were still in place. I managed to get it all finished in time, only the car refused to run. (and still does....) As I ran out of time we decided to go for plan B, better known as the GT6. So we packed our stuff, filled the boot of the GT and off we went. On our way up to the ferry the engine started to play up. It wasn't running properly and temperatures were rising high. This wasn't feeling right.... As we had plenty of time we decided to return home and go for plan C, better known as Citroën Saxo. After repacking the car we went off again and managed to make it in time for the ferry. Here we met Theo and René who also entered in the LCC. After a rather rough crossing we arrived in Newcastle early friday morning. First day of our holiday we drove across the Yorkshire Dales heading for the P&P night in Kelbrook where we would meet other CT members who had entered LCC. We enjoyed a freezing BBQ and some rather funny tasting hamburgers (Martin you will taste proper burgers in August! ). It was a good night out! On saturday it was LCC time. Again a great route, amazing sceneries and loads of fun. Our humble Saxo was going really well, I was actually enjoying the handling of this little french car. If only it had some more power... Els was doing great on the navigating part and we both enjoyed our first CT event together. Dispite not being in a Triumph. On monday we continued our way up north headed for Tongue, in the very very north of Scotland. This would be the first stop on our tour. We had a top holiday discovering Scotland, been to Tongue, JoG, Ullapool, Lewis & Harris, Isle of Sky and finally back into the civilised world of Edinburgh. Unfortunately at the end of our money we had to return home....
Sunday at the Dreadnought, The Nottingham crew gets ready



Yellow submarine! Els wants this Stag...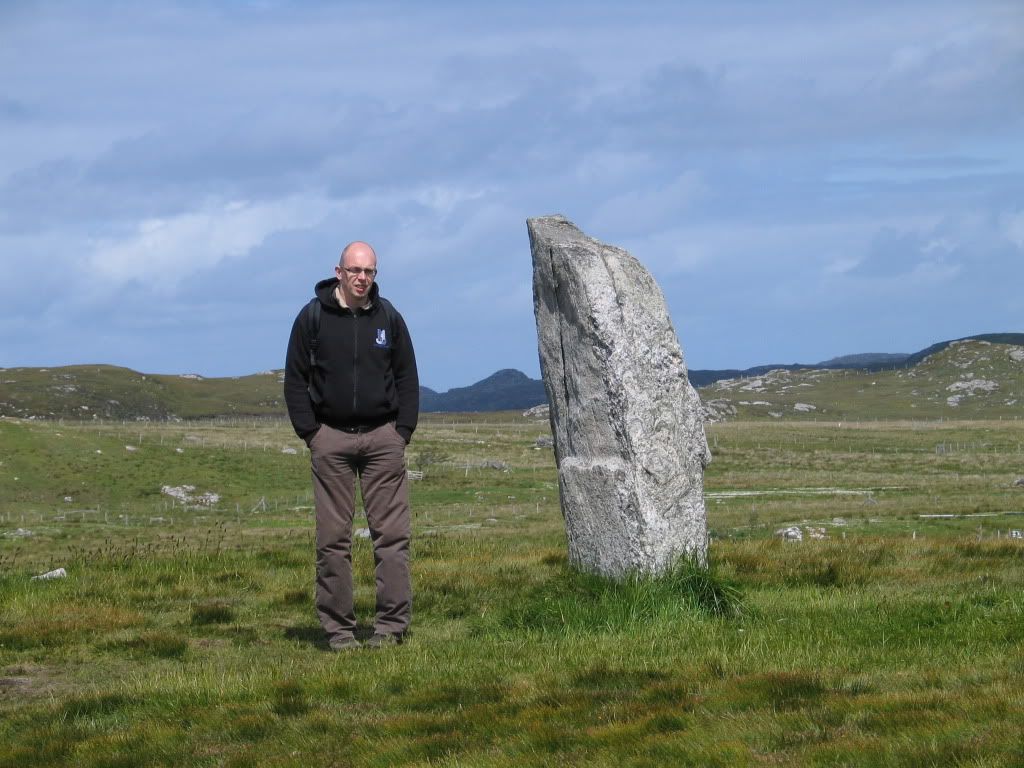 Standing Stones